Logistics centers
Strategically located near the main F&V producing areas in Spain: Valencia, Almería and Sevilla.
The GREEN BOX are also available in the following distribution places in Europe:
France
Belgium & The Netherlands

Germany
The way of distribution will depend on the location of the producer, reaching any place in Europe.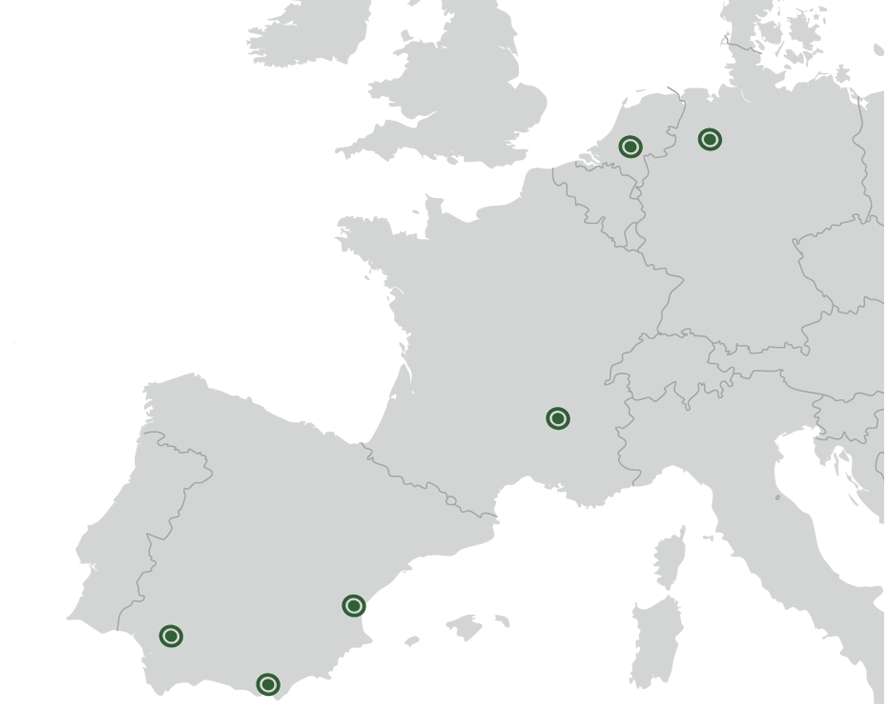 Producers in our area of influence

The GREEN BOX are delivered assembled from our Logistics centers to the producer's destination warehouse to be filled with the product.
Once filled, they are delivered to the point of sales.
GREEN BOX Disassembly – 5 seconds