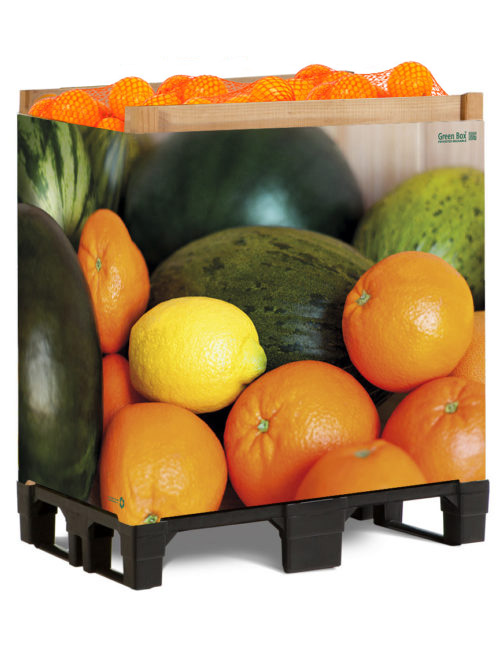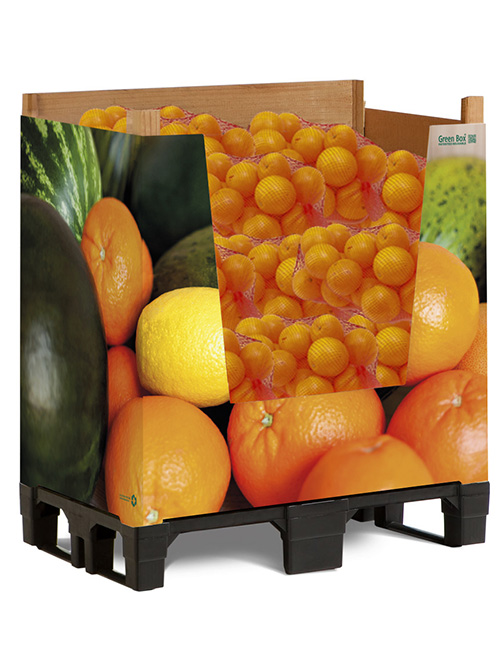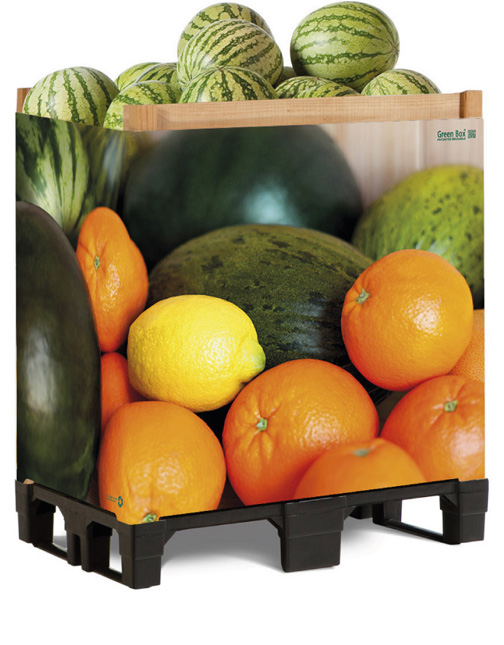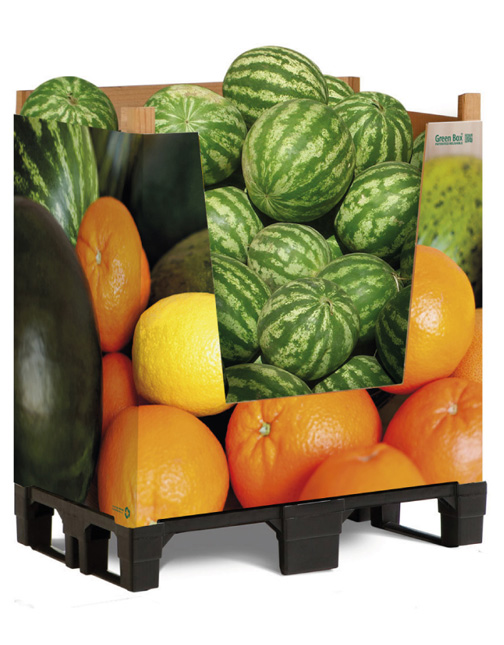 The GREEN BOX with the greater capacity.
Up to 200 kg.
Less replenishments.

The GREEN BOX design, with sharp and high quality images, breaks the monotony of monochrome rows of products in traditional packaging, attracting consumer attention.
GREEN BOX design promotes the quality image of the product and eases visibility at the point of sale. Increasing then the sales of the product contained in the box.
The vertical ventilation helps to preserve the product, keeping the freshness with which they left the store, so that there is no loss of product.
As there is no difference in the cost per kg between the GREEN BOX and any traditional option, the advantages provided by GREEN BOX provide a great value. So that GREE BOX is the best choice in quality / price ratio